Open call - second info webinar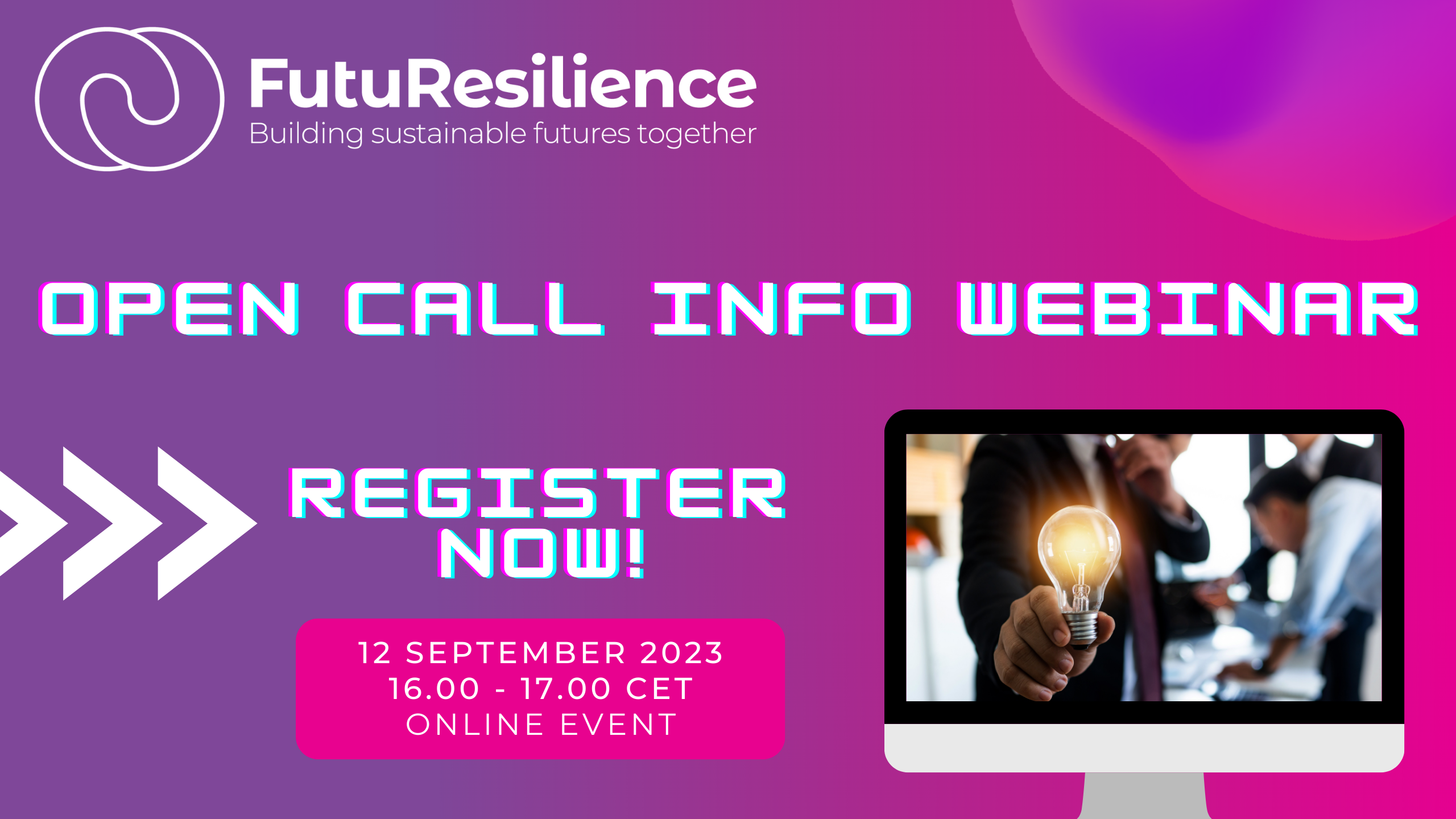 The FUTURESILIENCE project aims to strengthen Europe's economic and social resilience and, thereby, its ability to respond to future crises rapidly. This will be accomplished by facilitating a rapid and effective use of policy-relevant R&I findings for national, regional, and local actors. At the project's core is an experimentation phase that will include 10 Future Resilience labs working with foresight and participative methodologies to tackle a range of challenges. As part of the experimentation phase, the FUTURESILIENCE project will provide financial support to third parties to achieve its objectives.  
This webinar will provide information about the open call for pilots, including an overview of the key topics addressed in the call, a detailed step-by-step on how to apply for funding and what to expect from joining the project and examples from three existing running labs. In this webinar, we will additionally include a session with the most relevant Q&A received in the last months. 
Watch the webinar here
---