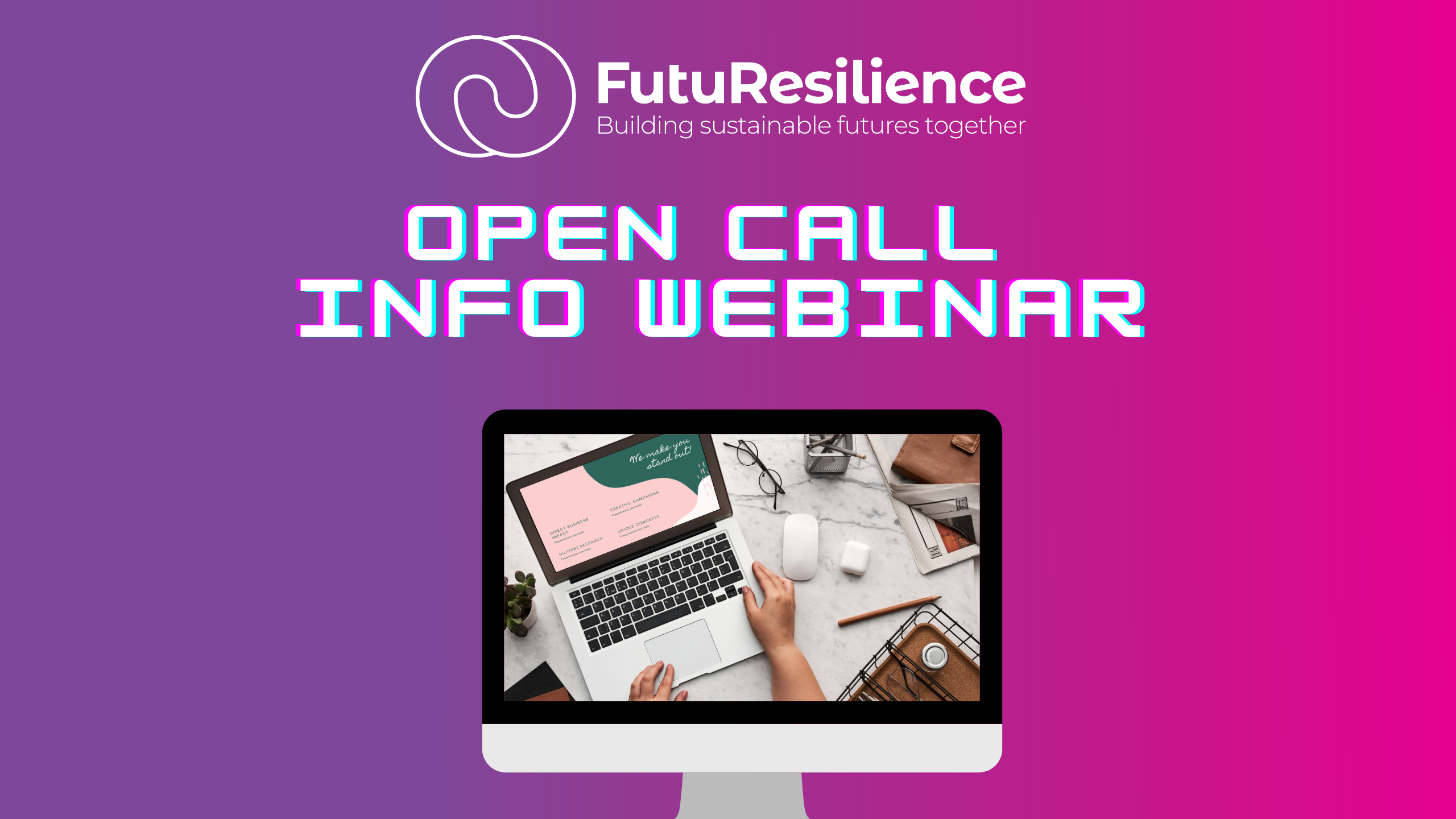 For the experimentation phase, the FUTURESILIENCE project will implemente 10 'Future Resilience labs' working with foresight and participative methodologies to tackle a range of societal challenges. The experimentation approach will shed light on the future risks that Europe may face and uncover vulnerabilities in the different cases. The project just launched an open call for pilots, supporting cities, regions and organisations to discuss and test evidence-based strategies tailored to their specific context and matching their local needs.
This webinar will provide information about the open call for pilots, by presenting the project, the key topics addressed in the call, a detailed step-by-step on how to apply for funding and what to expect from joining the project. Furthermore, it will present three FUTURESILIENCE Labs to provide a picture on the experimentation phase.
Please, register at this link.
Agenda
10:00-10:10 – Welcome and Introduction: the FUTURESILIENCE project 
10:10-10:40 – Session 1 - How to apply for the open call (Matias Barberis, EFIS Centre) 
10:40-11:00 – Q&A 
11:00-11:45 – Session 2 – Presenting FUTURESILIENCE Labs 
Murcia Lab (Luca Lanzoni, UPCT)
Chios Lab (Yannis Psycharis, RDI)
BAPEMED Lab (Martin Kruse, CIFS)
11:45-12:00 – Q&A and Wrap Up
Watch the webinar here
Slides
---