European Urban Resilience Forum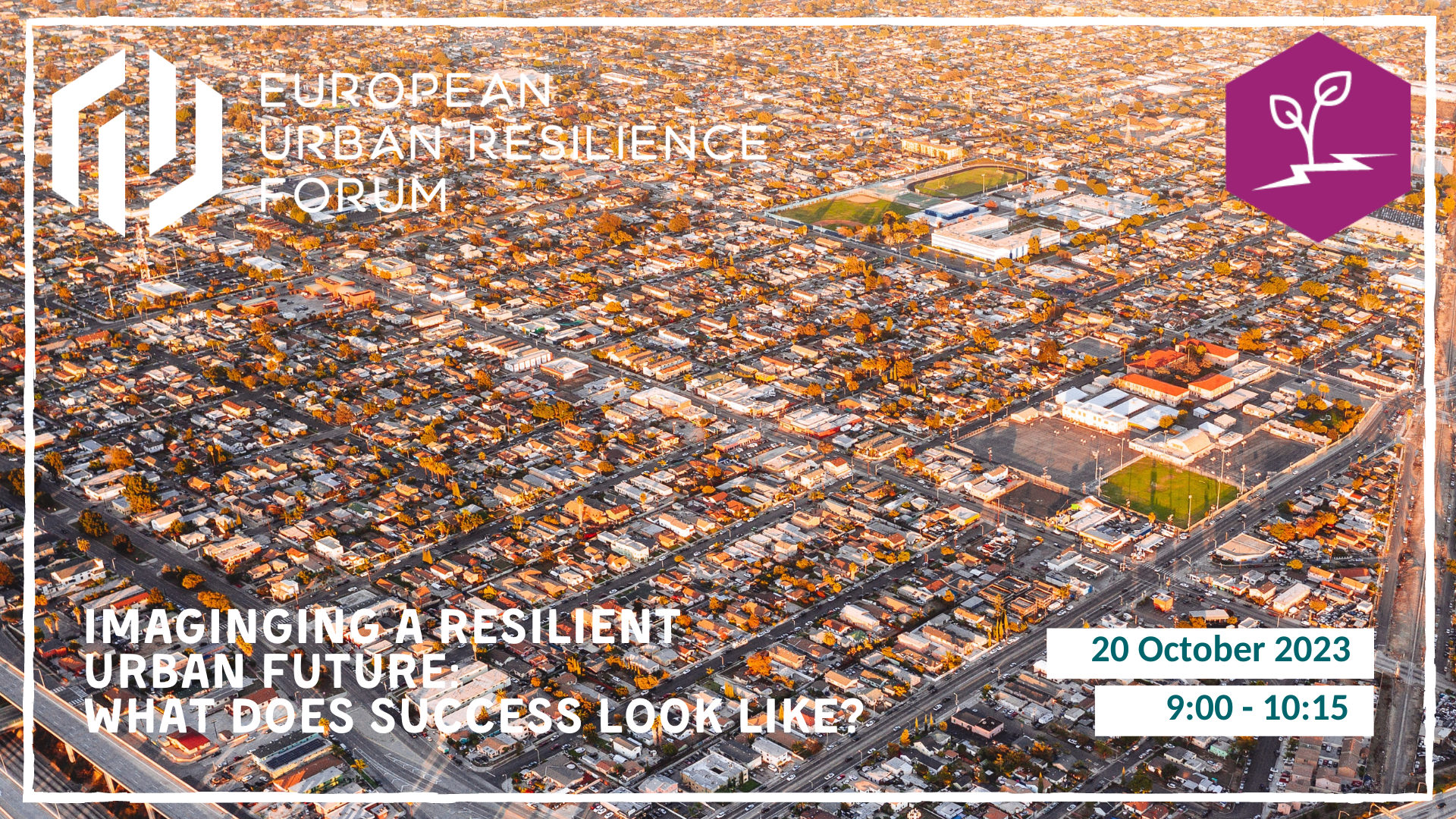 The FUTURESILIENCE project participated at the 10th edition of the European Urban Resilience Forum (EURESFO) in Cascais, Portugal. The Forum is a unique exchange platform for city representatives, experts and stakeholders from local and regional institutions to discuss strategies, initiatives and actions for adapting to climate change, managing disasters and building urban resilience. 
The 2023 programme was developed along three thematic streams: 
The governance of the new crises: managing and funding resilience in Europe 
Challenging knowledge and innovation: accelerating a resilient and just transformation 
Mainstreaming solutions for a just transformative pathway: an integrated approach to resilience 
Our project coordinator, Dr. Matias Barberis, participated in the session "Imagining a resilient urban future. What does success look like?". While many cities are pushing ahead with the implementation of adaptation strategies, it is still difficult to assess what is really working, and where we should be headed. In a workshop-style session, participants and speakers discussed on what 'success' actually means in terms of societal resilience in an urban context. 
The panel convened the Imagine Adaptation project - Marta Olazabal, the Global Resilience Partnership - Corina Angheloiu, and the FUTURESILIENCE project & was moderated by Ine Vandecasteele and Pernille Martiny Modvig from European Environment Agency. 
In particular, Dr. Barberis presented the FUTURESILIENCE approach, connecting science, policy and society in building future resilience and increasing preparedness. He shared the experience of the Murcia lab (in Spain) that kicked off its activities by crowdmapping heat islands in the city as one of the key challenges of today and the future. He highlighted the importance of using scientific evidence and understanding how people deal with this challenge in their everyday life. 
Three main learnings out of the session: 
the need of useful and clear evidence (not only numbers, but also qualitative insights from people, indigenous knowledge and more) 
the main role of community engagement and trust building as key targets for building resilience 
the important role of imagining plausible futures through scenario development and get prepared for uncertainty (acting both as barrier, but opening a big window of opportunity).
---